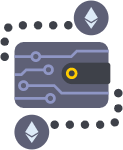 Step 1
To register and simultaneously receive the 1st level in the System, send 0.1 ETH to your upline. And the first user, that will come after you, will send this amount back to you. This is 1 time action at all. All other transfers are made at the expense of already earned funds.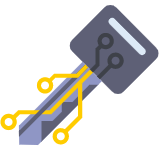 Step 2
SIGN IN TO THE ACCOUNT*, using only the Ethereum wallet number (without password).
The password is not needed, since your account is in a smart contract, and not on the site. Therefore, your account cannot be blocked or deleted from the System even by the site administration. And your Ethereum wallet can not be hacked or changed to another. We never ask for your private keys.
*Please visit our F.A.Q - "How to Install the Ethereum Wallet" if you don't have it yet.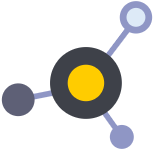 Step 3
There are three ways to get referrals:
1) Attract referrals to your structure in ETHRUN.
2) Get referrals from your uplines by "overflows" (as programmed in the smart contract).
3) Wait until the system will bring you free referrals by itself.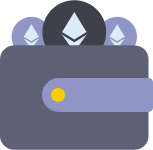 Step 4
Receive automatic transactions from smart contract directly on your Ethereum wallet.
According to the tabel below, on the 1st level you are transferred 0.20 ETH, on the 2nd level - 0.80 ETH, and on the 3rd level - 3.20 ETH. (there are 10 levels in total and 1638 ETH MONTHLY of earnings). No need to accept transactions or request paymens. The funds directly come to your wallet.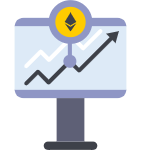 Step 5
Repeat it every month
If you have earned more than 2148.30 ETH and 64 anonymous referrals. What to do next? It may be repeated every Month, retaining a structure. And get the same amount of income every year, collected by all the time in the system. And the FEWER people left in your structure, the MORE your income is. Your inactive and dropped out referrals - a "door", to all their referrals of the same line, in case of their inactivity.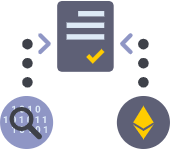 What is next?
Guarantees
Nobody can close your account, to stop payments or make changes to the system, since the smart contract is loaded into the Ethereum network. It can't be deleted or changed.
Referrals can be invited without a website and referral links but directly into a smart contract.
Therefore, the ETHRUN System will exist as long as the cryptocurrency exist, and the cryptocurrency will exist as long as the Internet exist.
You can Join us Now.